The key benefits of SEO for small businesses
Search engine optimization can be very helpful for small business owners who are looking for new customers and want their site to be indexed through online marketing. It can help increase conversion rate and improve search rankings. An SEO strategy is an important part of building brand awareness and helping your small business grow. When you are an independent small business owner, you will want to consider using an SEO company as part of your overall digital marketing strategy.
SEO will help you create a better website
SEO efforts helps to build your web pages quicker to browse and easier to understand and use. SEO for small businesses doesn't only focus on search engine results, it also focuses on users. When the customers get the results they expect using their search term, they're happy too. It's important for small businesses to follow well-designed on-page SEO techniques to enhance user experience and increase your chances of being found on the search engine results pages.
Find new customers and assist in the growth of your small business
When you consider that a web page is important to grow a customer base, it helps increase their trust. The number of small businesses with websites has doubled since 2005, the same for businesses without websites. Small business SEO can improve your search engine rankings, which equates to higher traffic and ideally more potential customers.
Reach your target market early in the buyer's journey
Consumers who identify pain points are able to look at solutions on major search engines such as Google or BING. Although most people have yet to commit to purchasing a product or service, they are out there looking for options and solutions to their problems. SEO and online marketing are powerful tools to respond to a broad audience and to sell products or services that will solve their problem or make their life easier. The benefits of SEO is that your small business can create immediate brand awareness early on in a potential customers purchase journey.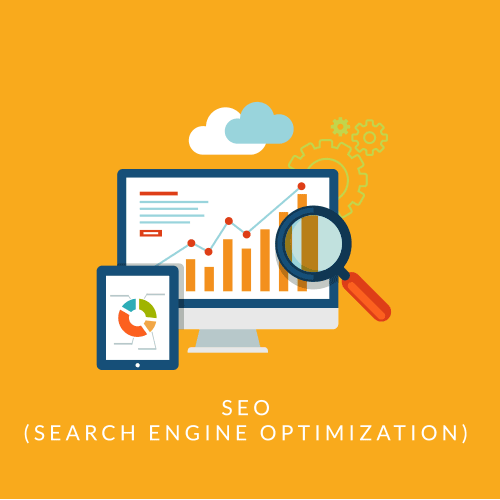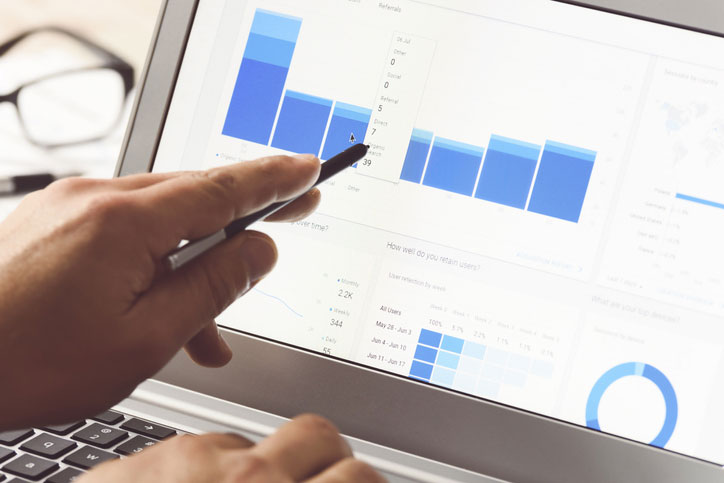 Better conversion rates
If your website is fast, easily navigated and compatible with smartphones and tablets, it will result in better conversion rates. A prominent advantage to gaining top ranking is branding. Users are more likely to trust the company if the brand appears when searching for the specific word, compared to brands with poor internet visibility. Small businesses who want to increase their visibility would benefit in investing in search engine marketing. It will pay off nicely and is cumulative in nature. It builds on itself and improves over time.
User-friendly websites
Although most people continue to believe that SEO is only about optimization for search engines, today SEO is also about improving user experiences. 
Good website design encourages visitors to stay for longer thus reducing bounce rate and increasing page views. Similarly, highly relevant content is a way that you can make your customers happy. Content marketing is one of the most effective ways to reach your audience. This involves creating and sharing valuable, relevant, and consistent content to attract and retain a clearly defined audience. By using content marketing, businesses can establish themselves as thought leaders in their industry, build trust with their audience, and ultimately drive conversions.
Promote your small business for free
SEO is an effective marketing tool for businesses to use quickly. Contrary to advertising on Google, SEO involves no investment in monetary transactions, only the time it takes to perform on page SEO. If you have enough time and can create excellent content for your potential buyers, you'll be able to increase your website rankings and increase your sales.
Local SEO helps customers find you
Local SEO is an incredibly important aspect of marketing that cannot be overlooked. 82% of shoppers looking at local businesses visit shops within 5 miles. If you're found in Google searches or other search engine result pages, you're more likely to attract new customers. Local SEO involves optimizing your website and online presence with a comprehensive SEO strategy. This is particularly important for businesses that rely on local customers or have a physical location. By implementing effective local SEO strategies, businesses can increase their visibility to potential customers in their area and drive more foot traffic to their brick-and-mortar stores. This can be done through various techniques like optimizing Google My Business profiles, creating local content, building local citations, and other local SEO work. By focusing on local SEO, businesses can gain a competitive edge in their local market and increase their overall online business presence.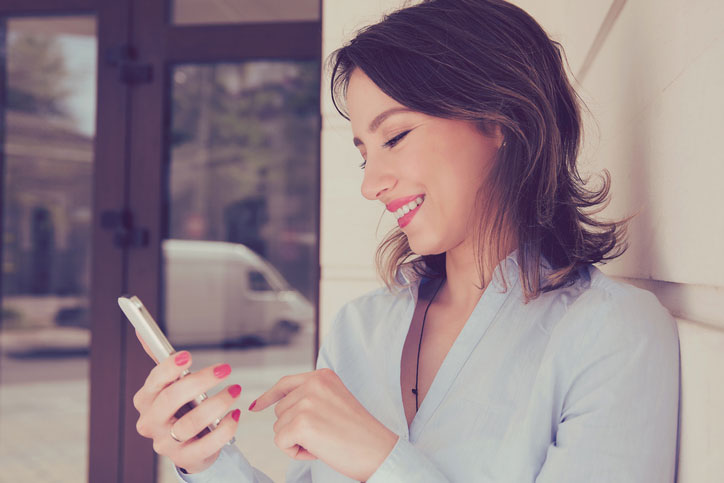 Why is local SEO important for small businesses?
About half a million search results on the web are local searches. Even if you search Google regularly, the chances of spotting a business nearby are very high. Google says searches for phrases like "near me today/tonight" have increased 900%.
Increase your website traffic
Small business SEO is mainly about improving rankings for your website. As your site grows your traffic should increase because almost half of all website visitors come through organic results – not paid search terms – The first organic results (listed under Paid Ads) have earned nearly 28 percent of search traffic. The benefits of SEO can help you increase your website traffic, especially to your target audience.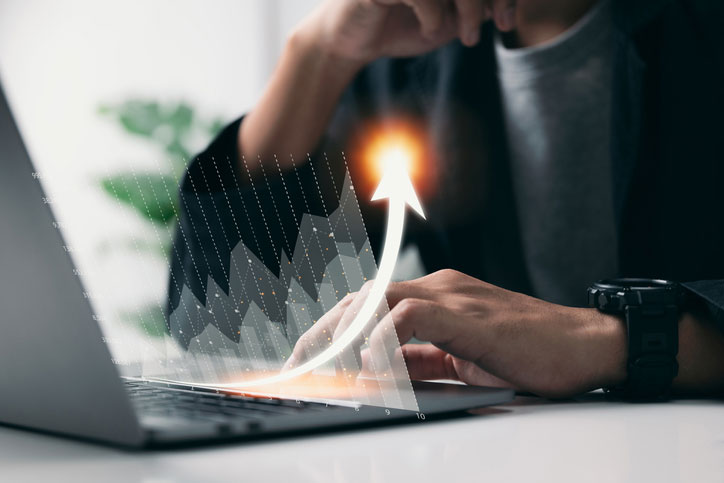 Why hire an SEO services company?
If you followed along, you may want to consider hiring an expert in SEO services for the following reasons.
Identify relevant keywords
Small businesses can struggle ranking keywords with wide-scale scope, such as "barber shop" or "nail art". The term is extremely competitive. A well-established company whose site contains good quality content will have higher rankings on Google. For small business search engine optimization success, you should first perform keyword research. Focus on longtail keyword searches such as "what spas are safe for pregnant women?".
Build a dedicated fan base with email marketing
SEO is incredibly effective for boosting traffic and building a loyal customer base by using email advertising. Before social media, email marketing existed and today is one of the major sources for traffic and income. Many bloggers claim their money mainly comes through email lists rather than social networks. SEO brings users who sign up for a newsletter quickly and easily. This helps maximize your SEO investments by increasing your revenue and profits.
SEO benefits social media marketing
Websites with higher rankings will get more exposure on the web. Social media has a direct relation to search engine optimization. Popularity is a good SEO tool as it increases the exposure of the social media website. Search engines will likely LIKE pages when they are in first place in the search engines results.
Should small businesses invest in expensive SEO tools?
Yes. But not if you don't know SEO. SEO tools like Ahrefs and SEMrush, which are around $100 a month may be a better choice. You will have a difficult time gaining any returns as you may not have enough time to learn how to fully use them as a small business owner. If you are not willing to pay for SEO services, hire a digital marketing agency who can handle most of the tasks for you.
Create accurate, consistent local citations
Local citations include cases where your business address is mentioned on the Internet, i.e. local business listings. Whatever site you are posting on, make sure you use accurate and reliable data each time you update it, so search results can trust your personal info more easily. If you have inconsistent NAP (name, address, phone number) it will hurt your ranking.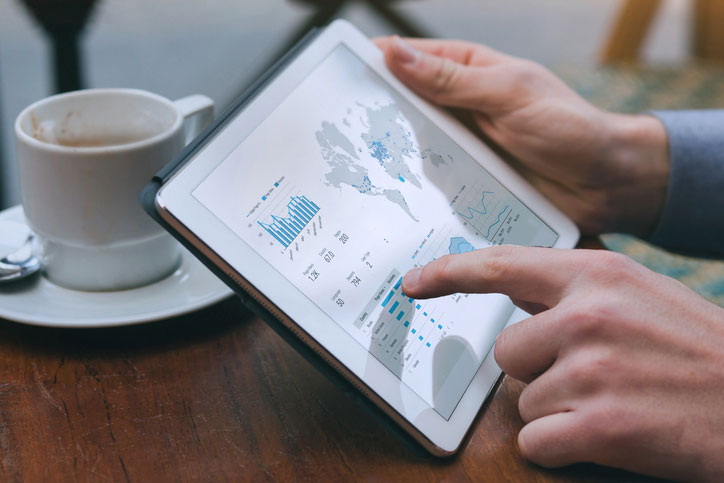 List your business in online local directories
The addition of local business listings to popular search engines including Yahoo, Bing Places, and Google My Business helps search engines verify your business is legitimate. We recommend that you check all of your business information for accuracy including business name, business hours, address and phone number.
It can improve your business on a local and global scale
Growing business opportunities can be realized using search engines as more people search online. SEO helps to get your business on Google search as an important result. How can we compete with big global companies in this market? You can never outperform big companies without an enormous marketing budget, but by using an effective content marketing strategy you can rank for underserved & neglected keywords which your competition may not recognize.
Where we come in
At takecareofmysite.com, we treat SEO as a compass to guide our marketing strategies. It's not a focus, your customer is always the focus, but it is a strong influencer in all the services we offer.
We design websites to optimize technical SEO and make sure your site is indexed by the search engines, without any errors.

We create content for your site that will be recognized as relevant to the search queries your customers are performing.

We schedule regular site checks and perform the required maintenance to make sure everything stays running smoothly.

We design comprehensive marketing strategies that are guided by SEO and evolve along with it.
SEO is a lot of work! But it's definitely worth it. But all that work will only pay off if the other dimensions of digital marketing are invested in too. takecareofmysite.com offers packaged or individual services that address digital marketing as a whole and can be tailored to suit any business's needs and budget. Contact us today to learn which packages would best suit you.